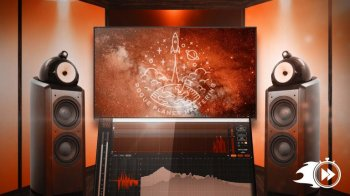 I'm the owner and chief engineer of Rogue Planet Mastering in New York's Hudson Valley, where I've worked with artists including All Time Low, Saosin, The Devil Wears Prada, Saves The Day and Emmure among many others.
I'm excited to share my approach to mastering with all of you, because I know this is an area where many people struggle and I hope this Fast Track will help clear up many of the common misconceptions and challenges around mastering.
I'll be sharing some big-picture concepts and principles, show you how I apply them in a real-world scenario using some of your songs, and share a handful of specific tips and tricks I've picked up over the years that will help you with some of the trickier problems you're likely to encounter.
With that out of the way, welcome aboard and let's get started!
Happy Mastering!
– Mike Kalajian