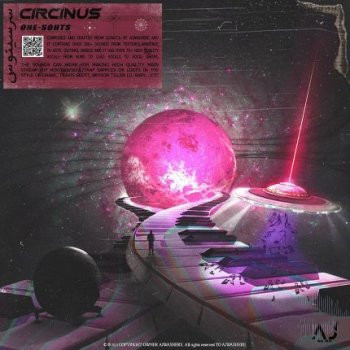 "CIRCINUS-سرسينوس" a one shot kit that has all the modern sounds for making main stream samples.
every sound created and crafted from scratch by Ajwashere.
each sound has its own uniqueness and vision to have its own story in the composed peace.
Almost a year working on the sounds to make them ready for that creative producer to make the next hit record.
it contains over 300+ sounds from textures, ambience
to keys, guitars, basses and it has over 70+ high quality
vocals from runs to lead vocals to vocal chops.
the sounds can work for making high quality main stream hip hop/r&b/soul/trap samples or loops in the style of drake, Travis scot, Bryson tiller lil baby,…etc.
CIRCINUS by Ajwashere:
Drums :
9 Foleys, 12 Hi-hats, 13 percussions, 10 snares, 18 texture
one shots :
36 accents, 25 bass, 20 bells, 21 guitar, 20 keys, 13 leads 25
pad, 12 synths, 22 woodwind
vocals:
23 dry vocals, 13 vocal runs (R&B/soul), 35 vocal with Fx.