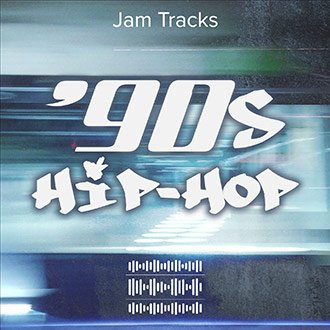 PREMIUM MULTITRACK PLAY-ALONG SONG WITH PRO SESSION MUSICIANS
Find that bounce with '90s Hip-Hop Jam Tracks, a rap-inspired play-along performance with luscious guitar, smooth bass, glimmering keys, and groovy drums. This multitrack song features supergroup The Royal Pharaohs, which includes Daru Jones on drums, Marcus Machado on guitar, Gerald "G Starr" Jenkins on keyboard, and Owen Biddle on bass. Engineered by Cody Hunter and produced and mixed by Yurt Rock founder Ryan Gruss at Graybox Nashville recording studio.
•Independent WAV tracks for full mix control of level, solo, and mute
•Played by industry-renowned session musicians
•Produced and mixed by Ryan Gruss (Yurt Rock)
•Includes project files for popular DAWs
•Available as a Sound Pack in the Zenbeats app
•Included with Roland Cloud Ultimate and Pro memberships
•Also available with a Lifetime Key purchase
'90s Hip-Hop Jam Tracks Contents
Tempo: 91 BPM
Key: B major
Total size: 140 MB
Track list:
Electric guitar (mono)
Bass guitar (mono)
Keyboard (mono)
Acoustic drums (stereo)
About Roland Cloud Jam Tracks
Roland Cloud Jam Tracks are premium collections of multitrack WAV files that allow you to play along with performances by professional musicians. Each Jam Tracks title is a full-length group performance with isolated files that can be imported into any DAW, and ready-to-go project files for many popular platforms are included. Jam or practice with the full group, mute an instrument to play the part yourself, or slice and dice tracks to develop your own musical ideas.
•Multitrack files in 24-bit, 44.1 kHz WAV format
•Professionally recorded
•Separate instrument tracks for independent mix control
•100-percent royalty free with membership or purchase
home page