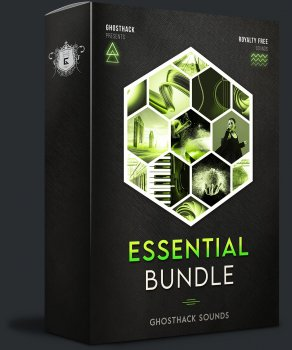 All The Tools For Your Next Track Are Right Here!
Covering All The Quintessential Needs In 9 Versatile Sound Banks
Ghosthack has announced availability of the Essential Bundle, a collection of 9 exclusive and unreleased sample packs at a value price.
The bundle includes a consize collection of sounds which covers everything any producer might need regardless of genre or style of music.
The 6.37GB bundle comprises Vocals, Drums, Atmospheres, Guitars (Acoustic & Electric), Sound Effects, Bass, Foley Sounds, Keys & Strings, and Melodies.
This Bundle Includes 9 Exclusive Sample Libraries With All New And Unreleased Sounds Unique To This Collection!
•Essential Vocals
•Essential Drums
•Essential Atmospheres
•Essential Guitars – Acoustic & Electric
•Essential Sound Effects
•Essential Bass
•Essential Foley Sounds
•Essential Keys & Strings
•Essential Melodies