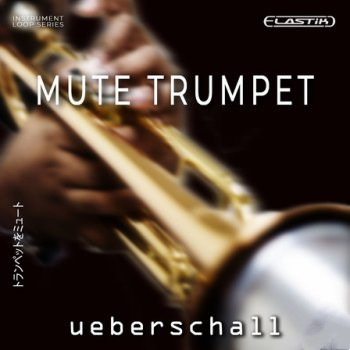 Mute Trumpet
Mute Trumpet captures the intimate and jazz-flavoured sound most often associated with the playing of Miles Davis. As part of the Elastik Instrument Series, Mute Trumpet provides a massive collection of jazzy solo phrases. The performances throughout are masterful and all the details have been beautifully captured. The sound of the instrument is open and airy. The playing style is delicate, fragile, and soulful but also includes plenty of dynamics if you need your melodies to reach a powerful or vivid highlight.
Beautifully Intimate And Soulful Sound
The library contains over 1.3 GB of samples, with nearly 700 different loops and phrases, recorded in tempos ranging from 60 to 90 BPM. These are organized into 41 folders, each based on a particular key/tempo combination and containing between 13 and 23 phrases and phrase variations. The recordings include a touch of room ambience, but no EQ or compression has been added. Simply dial in your own choice of reverb or delay and Mute Trumpet will add a beautiful sonic quality to your own productions, full of character. Individual phrases can easily be combined to create longer performances. With Elastik's excellent time-stretching and pitch-shifting capabilities, the phrases can also be mixed and matched between folders, or to suit the needs of an existing musical project.
Expressive Downtempo Phrases
Mute Trumpet's slower tempos and jazzy influences make it an ideal complement to our other 'downtempo' titles such as Upright Bass 2, Downtempo Guitar or Tenor Saxophone. While most closely associated with Jazz, the sound of the harmon mute trumpet can also find a home within Soul, Funk, LoFi, Lounge and RnB styles. Mute Trumpet is therefore the perfect choice for any music producer or media composer looking to add the intimate character and soulful, jazzy sound of the mute trumpet to a broad range of projects.
Mute Trumpet features the virtuoso playing of Axel Beineke whose credits include Al Porcino Big Band, Albert Mangelsdorff, Connexion Latina, Charly Antolini, NDR-Big Band, Herb Geller, Roger Cicero and many more.